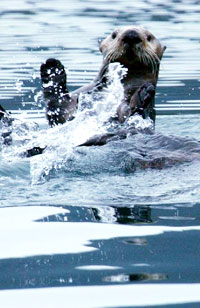 This is a gig we have been really excited about for some time! Voices on the Veranda, at Long Beach's Aquarium of the Pacific, is an evening concert series that benefits the Aquarium's education and animal care programs. 
Not only that, but the Aquarium's Rooftop Veranda is a beautiful, intimate concert venue with a lovely view of Rainbow Harbor at sunset. 
So be sure to mark your calendars for August 10 at 7pm sharp! I can't think of a better place to see a summer concert, and with all of our fans in Long Beach, we'd love to see it packed! 
When: Wednesday, Aug. 10, 2016, 7-9pm 
Tickets: $20, $15 for Members w/ ID 
Buy Tix / More Info: www.AquariumOfPacific.org 
Food and Drinks available for purchase!