NEW ALBUM RELEASE!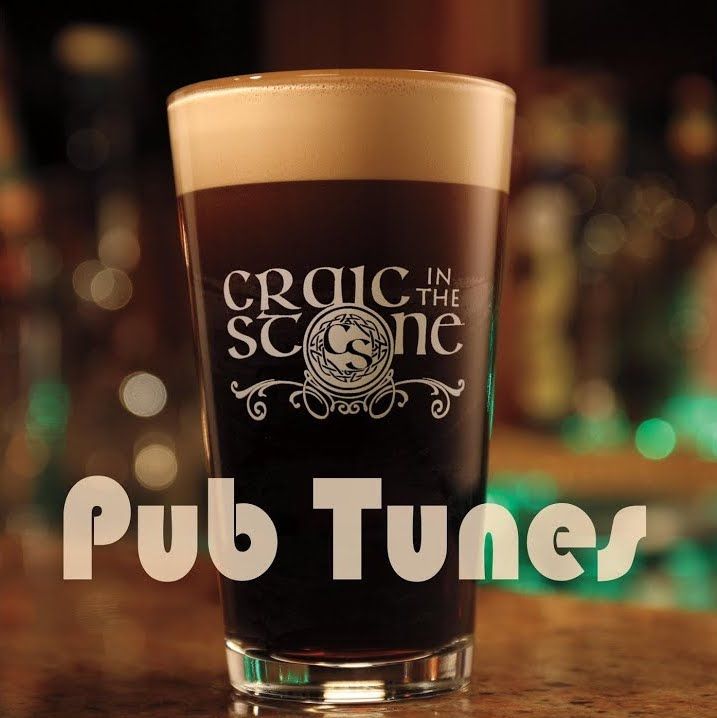 Just released, Craic in the Stone's fourth CD - PUB TUNES was recorded at Wellandia Studios and 
features traditional Irish and Scottish songs like: "Dicey Reilly" and "Donald Where's your Troosers," 
plus several originals in a similar vein like "We Drink When We're Dry" and a fitting tribute to their 
favorite ale, "It's Guinness." A fun music video was filmed at Muldoon's Pub a while back and is 
available on YouTube. But a big surprise comes right at track one with "Bron-Y-Aur Stomp," a Led 
Zeppelin classic that takes on a Celtic-Rock sound, plus a party-ready version of the Proclaimers' "I'm 
Gonna Be (500 Miles)." Reflecting on the challenges we've all endured this past year is "I Will Not Be 
Broken." Penned by Nashville singer-songwriter and great friend, Mare Wakefield, this powerful 
ballad has already become an instant classic.
The album is available for purchase conveniently on the music page of our website, as well as all streaming platforms. 
Tracks
1. Bron-Y-Aur-Stomp
2. It's Guinness (Album Remix)
3. Donald Where's Your Troosers
4. Only Love Can Light the Dark
5. Dicey Reilly
6. Rosie
7. Bheir Mi O
8. I'm Gonna Be (500 Miles)
9. I Will Not Be Broken
10. We Drink When We're Dry